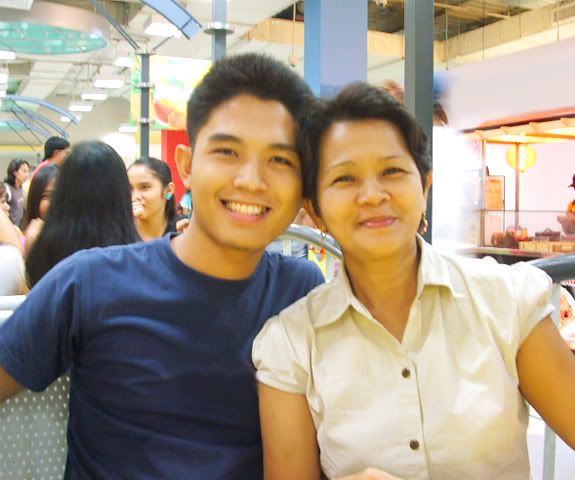 Her name is Beverly and she's the Best Mom and Nurse in town. I salute her for being strong despite all the struggles she had gone through when we were still kids. I remember when I was still young, I didn't want to go to school until highschool. I always wanted to go with her in the hospital where she worked, and she didn't force me to go to school. She knew deep inside that I will eventually have the confidence to face the academic world. This motivates me to become a Nurse just like her, even though she didn't force me to become one.

Right now, she has stopped practicing in the clinicals and decided to work as a clinical instructor in a nursing school. I always try to help her with teaching, but sometimes I'm too busy studying for the boards or blogging, perhaps.

Happy Mothers Day, Bevs.
This one's for you; the best mom in town!